40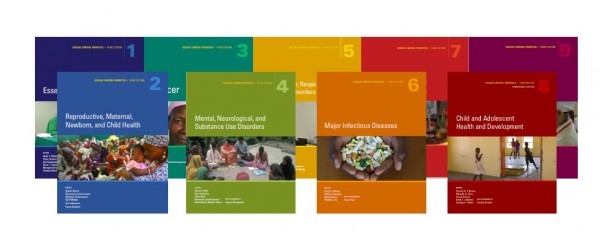 Wishing you a Happy New Year! The DCP secretariat is pleased to announce that the latest products from the DCP-Gender project are now available. This work assessed the potential impact of DCP3's packages of services and policies for Essential Universal Health Coverage (EUHC) on males and females and identified key recommendations for policymakers on improving the health and well-being of women and girls living in low- and middle-income countries (LMICs).
Policy briefs
Cardiovascular diseases and diabetes are responsible for over a third of all female deaths in LMICs, nearly three times the number of deaths caused by all infectious diseases and maternal conditions combined. Women in low-income countries also die at a younger age from heart disease compared to women in high-income countries. Evidence-based, cost-effective policy and health sector interventions presented in this brief should be integrated into existing services for women and national health sector planning. 

Mental health continues to be one of the most under-researched and under-resourced areas of global health. As laid out in this brief, women in LMICs are at higher risk and face higher rates of depression, anxiety, migraine, and other debilitating mental disorders compared to men. Vulnerability, stigma, and lack of access to resources make this burden particularly acute. The growing body of evidence on cost-effective solutions can provide much needed relief to women world-wide if they are appropriately invested in and scaled-up. 

Health in the 10-19 age period is typically predictive of health later in life - it is a time in life when both positive and negative health behaviors are established, and when gendered differences in health burdens begin to emerge more distinctly. This brief highlights over 40 effective and feasible intersectoral actions or health sector interventions that are either designed to specifically target adolescents or broadly address risk factors and health conditions that impact boys and girls. 

Working Paper

A sex-disaggregated analysis of mortality consequences of a priority package of services for universal health coverage

DCP3 represents one of the most comprehensive efforts to-date to review the effectiveness, cost-effectiveness, and feasibility of health-related interventions in low- and middle-income countries. As part of the original presentation of Essential Universal Health Coverage (EUHC), DCP3 included a modeled estimate of the impact potential of scaling up EUHC on mortality in low- and lower-middle-income countries. This paper extends the DCP3 modeling to present sex-disaggregated results for multiple measure of impact and explores the importance of examining the gender-specific implications of universal health coverage.
---
Our hope is that these products will provide a starting point for policymakers and researchers. The briefs, working paper, as well as source materials and other resources can be found on the DCP-Gender webpage. If you are interested in hard copies of these materials, please e-mail twilk@uw.edu with a mailing address and phone number.
On behalf of the DCP-Gender core, we would like to thank all those who donated their time, scholarship and efforts to this project.



Folashade Omokhodion   Rachel Nugent                 Kristen Danforth
DCP-Gender Chair           DCP-Gender Co-chair     DCP-Gender Project Director