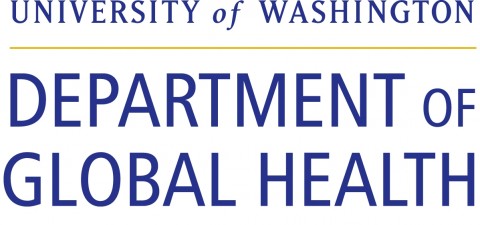 University of Washington Department of Global Health
University of Washington's Department of Global Health in Seattle, Washington is the home of the DCP3 Secretariat. The Department of Global Health was established in 2007 with support from the Bill and Melinda Gates Foundation and Washington State resources. The department bridges the schools of Medicine and Public Health, and is led by Chair Judith Wasserheit. Several of the department's current areas of focus include HIV/AIDS, STIs, and other infectious disease, workforce development, health metrics and evaluation, and global trauma and violence.

Bill & Melinda Gates Foundation
The Bill & Melinda Gates Foundation is the generous funder of the Disease Control Priorities Network project and supporter of DCP3.  The Bill & Melinda Gates Foundation believes that every person should have the opportunity to live a healthy, productive life.  Established in 1999 by trustees Bill and Melinda Gates and Warren Buffet, the Foundation aims to enhance healthcare and reduce poverty globally, and to expand educational opportunities and access to information technology.  The three program focus areas for the Foundation are global development, global health and the United States. Each program has a policy and advocacy team dedicated to raising awareness of problems and to develop solutions.  The Foundation is currently led by CEO Jeff Raikes.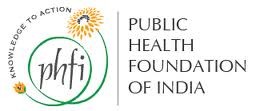 Public Health Foundation of India
The Public Health Foundation of India (PHFI) provided core analytical support to DCP3 volumes and authors on key intervention efficacy and effectiveness. The team worked closely with authors to develop cost-effectiveness and other economic estimates for a limited set of disease interventions.  PHFI is a public-private partnership in India launched in 2006 with the intent of meeting the shortfall of health professionals in order to holistically respond to public health concerns.  

Center for Disease Dynamics, Economics and Policy
The Center for Disease Dynamics, Economics and Policy (CDDEP)'s priority objectives for DCPN were to demonstrate and promote the development of new methods in health economics through technical publications, provide editorial oversight on the cancer and child health volumes, and manage the Cooke Method of expert elicitation for each volume. CDDEP was established in 2009 as an independent nonprofit organization with the objective of using research to better support health policy decision making.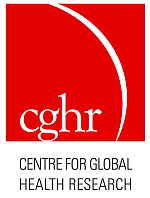 University of Toronto, Centre for Global Health Research
The Centre for Global Health Research (CGHR) contributed original analytical research to DCP3 and provide editorial leadership and oversight of the cancer and HIV/AIDS volumes, under the leadership of Dr. Prabhat Jha. CGHR was founded in 2002 and is a nonprofit subsidiary of the University of Toronto and St. Michael's Hospital. CGHR's mission is to lead high-quality public health research that advances global health for all, with particular attention to the world's poorest populations. CGHR also serves as the DCPN institutional representative in India.
World Bank


As with DCP1 and DCP2, the World Bank served as publisher of DCP3. The World Bank serves as a vital source of financial and technical assistance to developing countries. The World Bank operates as a partnership with governments and other institutions to reduce poverty and support development.
 
Priority Setting in Global Health – 2020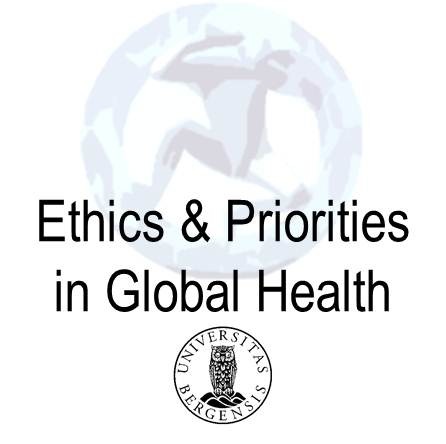 Priority Setting in Global Health – 2020 is a project-based collaboration between DCP3 and bioethicists at the University of Bergen and University of Pennsylvania. The goal is to develop tools to incorporate equity concerns alongside cost-effectiveness information to aid priority setting across interventions and health service delivery platforms relevant for global health. Methods used are ethical analysis, standard and extended cost-effectiveness analysis (ECEA), equity impact analysis and population impact modeling.                                                                                                             
Institute of Medicine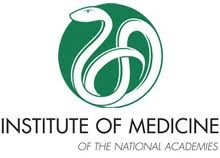 The Institute of Medicine (IOM), through the Inter-Academy Medical Panel (the world's association of medical academies), will coordinate the DCP3 peer review process in collaboration with the DCP3 Advisory Committee to the Editors.  The IOM is an independent, nonprofit arm of the National Academy of Sciences that works outside of government to provide unbaised guidance to decision makers and the public.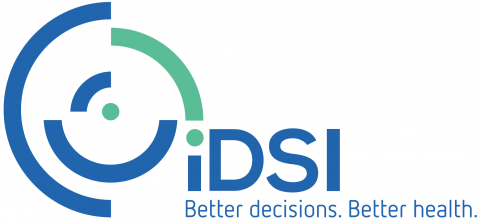 international Decision Support Initiative
The international Decision Support Initiative (iDSI) is an international, practitioner-led partnership to support policymakers in priority-setting for universal health coverage. Through providing demand-driven practical support and rigorous knowledge products, iDSI guides decision makers to effective and efficient healthcare resource allocation strategies for improving people's health.