Jim Pridgeon, University of Washington School of Medicine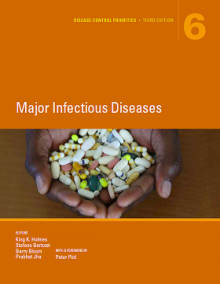 "This third edition of the Disease Control Priorities comes at a pivotal moment for infectious disease control and research. Its chapters clearly demonstrate that, despite the remarkable progress, infectious diseases remain a major threat to health worldwide—particularly in South Asia and Sub-Saharan Africa—but that an increasing range of highly cost-effective interventions is available. As this volume amply illustrates, innovations in the prevention, diagnosis, and treatment of infectious diseases have been impressive."
Read the complete foreword:  HTML | PDF
Infectious Disease Deaths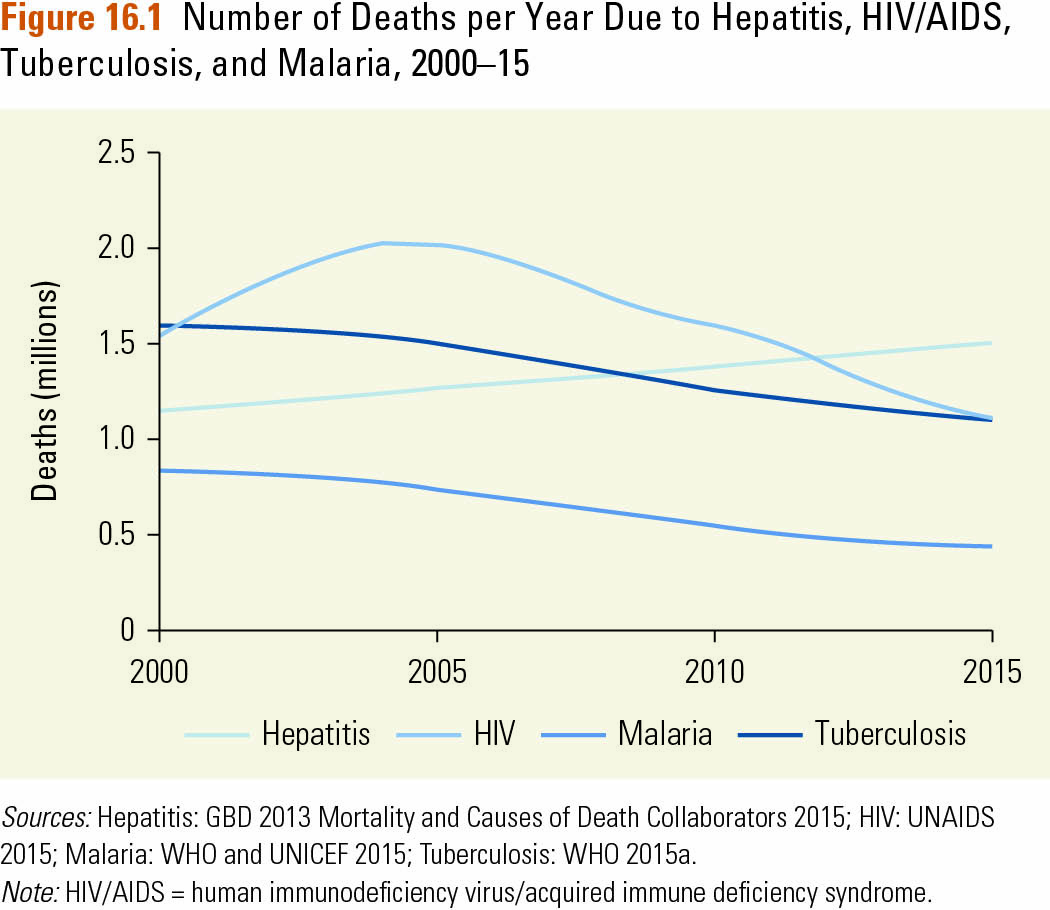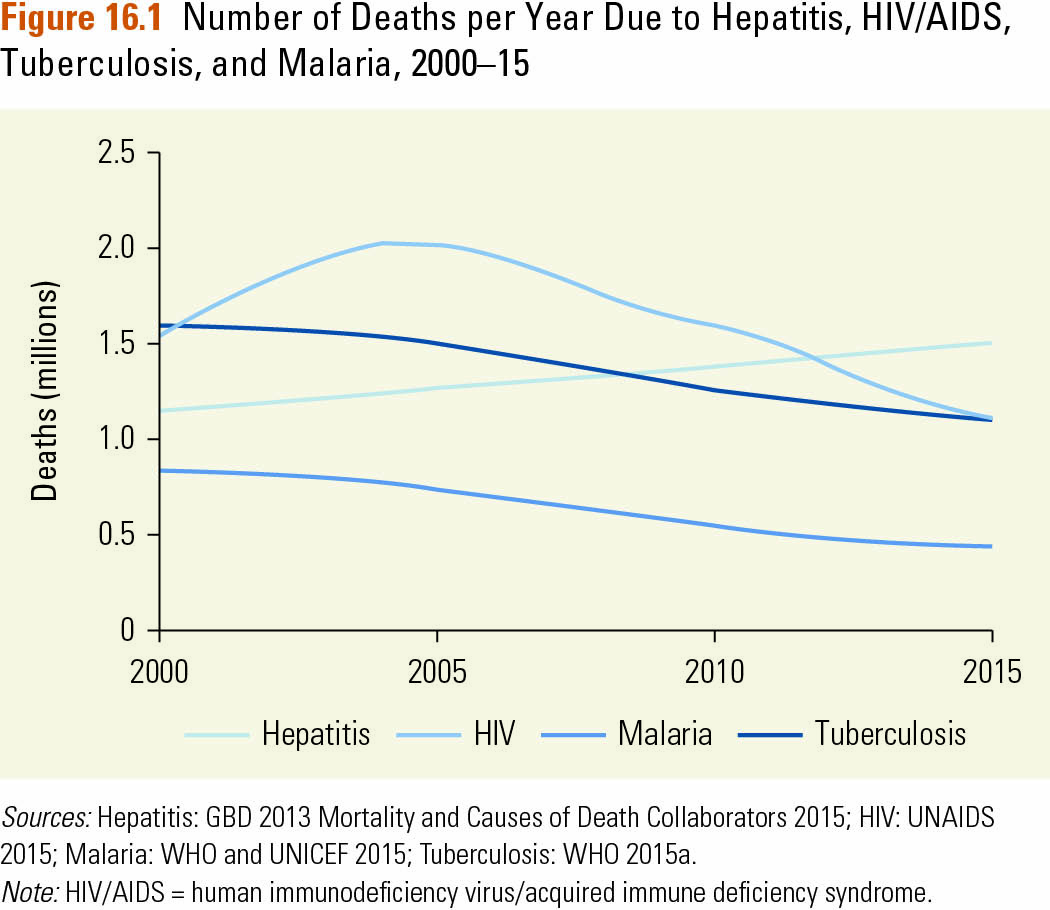 GBD 2013 Mortality and Causes of Death Collaborators. 2015. "Global, Regional, and National Age-Sex Specific All-Cause and Cause-Specific Mortality for 240 Causes of Death, 1990–2013: A Systematic Analysis for the Global Burden of Disease Study 2013." The Lancet 385 (9963): 117–71.
UNAIDS (Joint United Nations Program on HIV/AIDS). 2015. How AIDS Changed Everything. MDG 6: 15 Years, 15 Lessons of Hope from the AIDS Response. Geneva: UNAIDS.
WHO. 2015. Global Tuberculosis Report 2015. Geneva: WHO.
News and Events
DCP3 Series Editor Ramanan Laxminarayan gave a public lecture on the topic of antibiotic resistance at the University of Washington. 
Dr. Corey Casper - lead author for the DCP3 chapter on HIV co-morbidities, and Chief Medical Officer at the Infectious Disease Research Institute (IDRI) - recently served as a guest columnist for Life Science Leader, writing about IDRI's increased commitment to expand its portfolio of effective...
DCP3 Advisory Committee member Dr. Glenda Gray, has been named one of TIME magazine's 100 most influential people of 2017. Lauded for her work as a pioneer in HIV research in South Africa- particularly mother-to-child transmission - Dr. Gray is currently conducting an HIV-vaccine study and is...
To Obtain Copies of Major Infectious Diseases:

Download the entire volume from The World Bank 
Purchase copies of the volume from Amazon
Volume citation: Holmes, K.K., S. Bertozzi, B.R. Bloom, and P. Jha, editors. 2017. Major Infectious Diseases. Disease Control Priorities, third edition, volume 6. Washington: DC: World Bank.