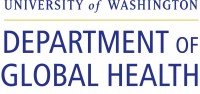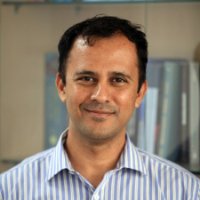 On Tuesday, February 27th, DCP3 Series Editor Ramanan Laxminarayan delivered a talk titled "The Coming Crisis in Antibiotic Resistance" on the University of Washington campus. Along with being a Series Editor, Dr. Laxminarayan acted as Volume Editor for DCP3 Volume 2: Reproductive, Maternal, Newborn, and Child Health; Volume 4: Mental, Neurological, and Substance Use Disorders; Volume 9: Disease Control Priorities. He was a contributing author to  Volume 6: Major Infectious Diseases, in which a discussion of Antimicrobial Resistance (AMR) was a prominent theme, particularly in Chapter 18 "Drug Resistent Infections". You can watch his widely-view TEDTalk here.
Dr. Laxminarayan is Director and Senior Fellow at the Center for Disease Dynamics, Economics & Policy (CDDEP) in Washington D.C. and a Senior Researcher Scholar and Lecturer at the Princeton Environmental Institute at Princeton University, as well as an Affiliate Professor for UW.
You can visit the University of Washington webpage for this event here.
WHEN: Tuesday, February 27th, 3:30 - 4:30 pm 
WHERE: Foege Auditorium (S-060) | William H. Foege Genome Sciences (GNOM) | University of Washington