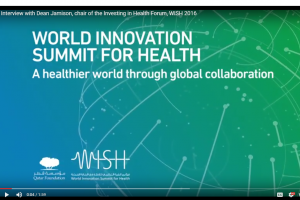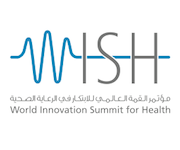 DCP3 Series Editor Dr. Dean Jamison served as the Chair for the World Innovation Summit for Health (WISH) Investing in Health Forum on November 29-30, 2016 in Doha, Qatar.  This year's theme was"A Healthier World through Global Collaboration", and featured keynote addresses from Drs. Julio Frenk and Larry Summers, and Dame Sally Davies. Watch a video here of Professor Jamison sharing his perspective on investing in health.
DCP3 Advisory Committee member and Volume 5 Foreword author, Dr. K. Srinath Reddy served as chair for Cardiovascular Disease. A short interview with Dr. Reddy can be found here
WISH brings together thousands of high-level policymakers, academics and professionals and has evolved into a significant platform for the dissemination of healthcare innovation and best practices. It is aligned with QF's mission to reinforce Qatar's pioneering role as an emerging center for healthcare innovation and unlocking human potential. 
Tuesday, November 29, 2016

to

Wednesday, November 30, 2016