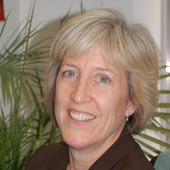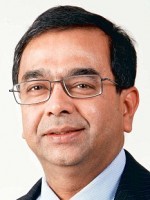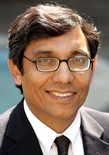 Drs. Rachel Nugent, K. Srinath Reddy and Zulfiqar Bhutta
DCP3 Series Editor and Project Director Dr. Rachel Nugent was recently appointed to the Global Nutrition Report's independent Expert Group (IEG).  The Global Nutrition Report will convene existing processes, highlight progress in combating malnutrition and identify gaps and propose ways to fill them.  Through this, the Report will help to guide action, build accountability and spark increased commitment for further progress towards reducing malnutrition much faster. 
The IEG is "responsible for the Global Nutrition Report's data, analysis and conclusions, and is accountable for the quality and independence of its content."  It is co-chaired by DCP3 Advisory Committee member Dr. K. Srinath Reddy of the Public Health Foundation of India.  DCP3 author Dr. Zulfiqar Bhutta of Aga Khan University also serves as a member of the IEG.  
About the Report
The Report is one outcome of the Nutrition for Growth Summit in London in 2013. The rationale for the Report is that information on nutrition is too fragmented and there are some critical gaps. Major global health organizations working on nutrition, such as WHO and the SUN movement, and donors, such as the Children's Investment Fund Foundation, DfID, and the Bill & Melinda Gates Foundation, authorized the IEG to produce an annual global report beginning in 2014.    Read more
Read the report concept note at the Global Nutrition Report's website.
Global Coverage
The inaugural launch of the Global Nutrition report will take place at the Second International Conference on Nutrition (ICN2) in Rome, Italy in November, 2014.  Five subsequent launches are scheduled in donor countries in early 2015:
Brazil (Brasilia)
Ethiopia (Addis Ababa)
India (Delhi and Odisha)
Indonesia (Jakarta)
Senegal (Dakar)