38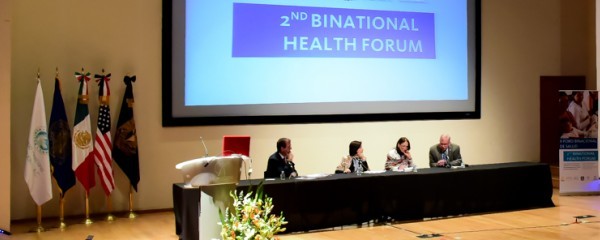 Disease Control Priorities, Third Edition findings were featured at the second Binational Health Forum in Mexico City February 21 – 23, 2018, organized and sponsored by the Health Working Group of the University of California-Mexico Initiative. A main objective of this event was to disseminate recommendations from DCP3's new Prioridades para el control de enfermedades: Compendio de la 3rd edición, translations of selected chapters from the 9 DCP3 volumes. Discussions during this forum centered on various DCP3 topics such as essential surgery, child development, injury prevention, and environmental risks.
The forum opened with inaugural remarks by Dr. Enrique Graue, President of Universidad Nacional Autonoma de Mexico, followed by DCP3 Principal Investigator and Series editor, Dean Jamison, who opened with the key messages of DCP3.
DCP3 contributors who participated in this forum include:
Click here to learn more about this event and access event resources.