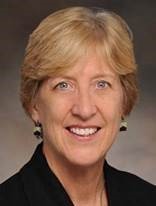 DCP3 series editor, Dr. Rachel Nugent, gave a lecture on Monday, July 24 2017 as part of the Fred Hutchinson Cancer Research Center and University of Washington Cancer Consortium Global Oncology Lecture Series. Dr. Nugent's lecture was titled "Donor Priority for Global Cancer Control: A Funding Analysis."
From the meeting organizers:
Dr. Rachel Nugent provided a early glimpse of new analysis on donor investments in NCD prevention and control. Funding for cancer was emphasized in the broad context of NCD funding from donors. The discussion centered on how and why cancer is prioritized relative to other non-communicable diseases.
When:  Monday, July 24, 2017  12:00 pm - 1:00 pm
Where: Fred Hutch, Weintraub Building, Room B1-065 (Pelton Auditorium)
              1100 Fairview Ave. N, Seattle, WA (download map)
This lecture is part of a monthly lecture series, held on the fourth Monday of every month. 
For more information, please contact Michele Roe